We can help............ DISASTER RESTORATION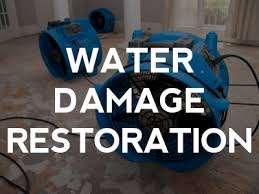 WATER / FIRE CLEAN-UP
In one square yard of carpet and padding, 3-5 gallons of water can be stored. Water weighs 8.34 pounds per gallon of water.
One of the biggest problems with water disasters is the effect on carpets and floors. Envirotek Service understands the issues and provides fast, on-site carpet and wood floor drying.
On-site Carpet Drying
Here's what your Envirotek Service professional considers when drying carpet:
Age and Condition of carpet
If a carpet is so old that it is a better value to replace than attempt restoration, ServiceMaster Preferred Services will let you know which makes the most financial sense. ServiceMaster Preferred Services uses industry resources to help determine the exact value of carpet.


Length of time carpet was exposed to water


Most carpets can withstand water for up to three days. Immediate response to your loss is critical. In most cases ServiceMaster Preferred Services can be at your site within two to four hours.


Type of Water




Types of water affect the restoration process.

Clean water: water from a clean source with no debris
Grey water: water that is not necessarily clean but is not hazardous (washing machine and dishwasher overflow, for example)
Black water: sewage backup or runoff water
These losses are hazardous and should be handled with caution.


Water Temperature
The temperature of the water is important as well. For example, a hot water heater with very warm water will affect the glue used to hold the carpet fibers together.
Water damage restoration is an emergency business.
That's why Envirotek Service is on call 24 hours a day, 7 days a week, 365 days a year. Our quick response reduces your suffering and saves money. Water damage claims increase substantially if prompt action is not taken to contain the damage.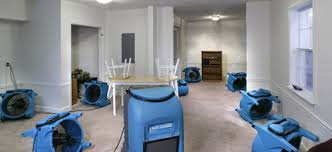 The cleaning professionals at Envirotek Service use advanced products, procedures and equipment to assure the highest level of cleaning performance and protection for property and furnishings.
Water Damage Emergency Tips
Do's
Blot or mop excess water.

Remove and prop up wet upholstered cushions for even drying.

Place aluminum foil or wood blocks between furniture legs and carpeting.

Wipe excess water from furniture.

Open drawers and cabinet doors for complete drying.

Remove valuable paintings and art objects to a safe place.
DON'TS
Use your household vacuum to remove water.

Use TV's or other appliances while standing on wet carpet or floors.

Leave books, magazines or any colored items on wet carpets or floors.

Turn on ceiling fixtures (if ceiling is wet).

Leave wet fabrics in place.
©2018 Envirotek Service
3075 PS Business Center Dr.
Woodbridge, Virginia 22192
Phone: 703-878-9799
marcelos@envirotekservice.com